Men Accessory more than you think about, lets review.
Men accessories has seen a tremendous rise in uniqueness and tone,  in the last few years,  the world of men's fashion has broaden. This is a pleasing trend to watch, as it signals a move toward  a change in the status quot, allowing greater potential for men to express their fashion attitude in more tastefully creative ways, without being labeled off beat. Men can now choose in abundance, enameling them to create a variety of individual styles and self express with their accessory. The new trends in men's accessories, are leaving women excited  and wanting to see more, with men feeling on and well dressed.
The tie:  As we have cone to know it for the moment is on the fall . While this not so practical, and often not wanted piece of man's accessory has risen and fall, in width, length, texture and style, and as so many men want to be untied it will in some way always be a part of his dress code; its sister the bow tie, as well as the other forms of man tie, such as the, ascot or cravat; will keep it together, all in a nice little and big bow.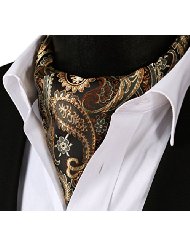 The belts: As long as pants and trousers are as we know them then obviously belts will be belts, suspenders still hanging around even though its practical use was out done by the belt, it is now one of the just for interest, I think that is a good thing. In time to come both these pieces will be trends for interest, with no practical use, for the fashionable man, but for now why not use them well.
The shoes: Men's shoes has an interesting history, starting with the heels; Did you know it was men who first wore high heel?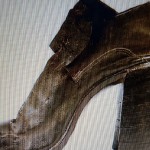 This is a picture of man shoe circa 1700. Fashion museum in London.
today the idea of men in heels may be just blasphemous. Since the downfall of the heels for men, styles in men's shoes has just began to see some interesting tones. In my forward opinion, I feel heels for men must make a useful return, and should not be necessarily for the cross dresser, men high heels must be designed strictly for men. See details Today's Brogue Oxford. There seems to be some heals on this new styled black and white wingtip. I see this as a stylish spunky forward piece, that would add great interest to a mans collection.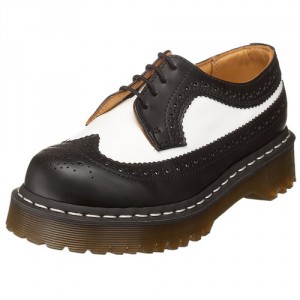 The hat, scarf and gloves: All are practical pieces of accessory, but also add interest and will in that context always be a part of the man pool of accessories. There are a few nice places to find just the right thing, here I speak of quality.   A dressed man cannot afford to  do anything but good quality, start with.  Hartford York, Fine Hats & Accessories.
Bags and wallets: Both very practical and will  continue to accommodate the styles of time. The man bag is becoming a more popular aesthetic, in the very near future this accessory will be as common place among men, as is it for women today.
Money clips: A very stylish practicality and will always  add that special touch of class.
Tie pins and cuff links: Are nice classy pieces every man in his fashion forward sensibilities should possess. These are considered jewelry, and no should be without jewels.
Watches, rings, necklaces, bracelet, earnings: All jewelry, and for the man dressed,  a vital part of his personal style and style creation. More to come on this topic.
For the man, nothing sums up good style and taste, than a good, attractive watch. This watch brand the Invicta, is on a steady climb up the watch scale. It's the one to watch.  Shown here as an example is the men's pro diver silver tone black dial, beautiful, big and manly.
Eye wear: It has been said that men generally sport eye-wear that are not so flattering. such a phenomenon, could be due to the fact that, many do not realize that, in this instant you truly get what you pay for, but you also need to know where to look. Many years ago I visited Sacks 5th Avenue, at the sun glass counter I tried on RayBan special edition, I never looked so good. they cost $300 at the time and they were not the most expensive. By the way Ray Ban has the largest selection of sun glasses for men, than any other brand, however Oakley and a few Italian brands, carry some very innovative designs. Now there is a substantial science that goes into creating  good quality eye wear and it usually shows.  look here at more fresh life styles accessory for a men dressed

Reading glasses are very popular, as a fashion statement, it seems more and more people are sporting them,  even when they are not prisc. However there has been a rise in prescriptions, as more of us are exposed to the glare of the net, and cells. There are some amazing places, which offer some great looks, for the bucks. like  Prescription Glasses as Low as  40.5
as Fast as 24 Hours.  Allso  Check out Frameri for handmade Italian frames and get free lenses. 
Create A terrific personal style using all your well chosen accessories, my vote for the best places to find things for the fashion forward man dressed in you is  JESSICABUURMAN
These are some of the items I recommend, as you start out creating a you personal style.
Thank you for visiting, please say what you think, leave a comment below.