The trend in men wearing skirts is here and growing
 The talk has been going on now for some time; now the talks are moving to the actual, by mid-2016 you will be seeing more men wearing the Manche (man skirt ), and more inventory will be found in stores and, needless to say, an Amazon. Here at  https://amandressed.com/  We strongly support and are for men adding this silhouette to their fashion fusion. More men than we can imagine is all for this future trend in menswear, the word while it has and are been spoken, has not yet reached the big wave, but let me assure you soon the sound will be unmistakeable.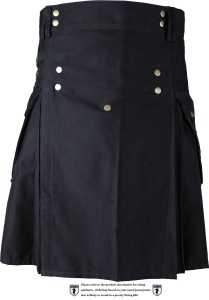 Many men at this point have said they would not wear a Manche, yet I have observed lascivious expression on the faces of women and the embolus gaze of men as they watched a fashion smart man gliding by in delighted comfort. Ho yes, did we not mention the comfort factor? One reason I believe why men are so poorly dressed lately, as they clad themselves in oversized sweats, shorts, gym clothes, it's shirts and even suits, is that they are seeking comfort. The very unattractive boxer is a testament. Thank heavens they are undergarments.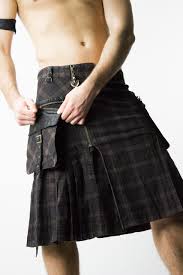 I am calling every man to consider a new or different possibility in the design of your clothing. We are heading into a new future, with ways of thinking and doing things, such as we have never conceived, we will all be wearing garments made from things we can't imagine now. Men wearing skirts, kilts or Manche is only a small beginning.
Thank you for visiting this page. We would love to hear your thoughts. Please leave a comment below.