Men's clothing is for  the most part steeped in practicality, the tie which is a staple part of the ensemble, of a dressed man; accessorises the suit and  completes the silhouette.  In that respect the tie is a very practical part of men's fashion. There is more to be said about the tie and its practical nature in men's wardrobe, but for this article we will focus on how they compare. ( See page titled; The Tie )  and why there could be a prefrence one from the other.
The Bow-tie generally adds more of an artful element, versatility, and sophistication. The bow-tie also tends to add that feminine element, which in my sensible fashion opinion is so needed in the design of men's fashion. The bow-tie is commonly reserved for formalwear. In this instance, it serves a very practical purpose for, unlike the necktie there is less of a risk of having an accident;  usually associated with the hanging tie.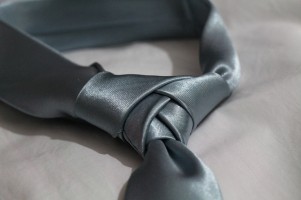 The Necktie is typically suited for business, as well as other occasions, and is considered a classic necessity. The necktie, most often referred to as the tie, can serve the practical purpose in creating the illusion of making the wearer look taller when worn properly. In other words, the tie must be worn in proportion to the height of the wearer. For the man wanting to be less noticed the tie makes for a most obscure choice.
Between thesre two pieces of men's functional accessories. I do think they each servs their purpose. However, I would like to see other forms of accessorizing men's practical attire. The men prefering to wear a bow-tie I also believe saying I want to look smart and functionally fashionable, all the time. So the tie or the bowtie, your choice, but we diverse and add acceptable new options.
In this Video, the gentleman gives his thoughts on why hi loves the Bow-tie.
Thank you for visiting, we hope you enjoyed this post and that you were inspired by its content. Please leave a comment and do come back again.