Men's fashion trend the movement
So to the question, is there a movement, in the men's fashion industry? Ho yes, there is though relatively speaking it is within its grassroots infancy.  Over the last twenty years, men's fashion has taken some very strange twists. There was the jogging suit craze, then the very oversized gear, with the butt sag,  falling off pants and jeans.  Gladly, we can say, most of society was safe from felling victim to this fashion beast. It did sneak its tasteless tentacles into the  mainstream and clothing world of men's fashion. Men's jeans across the board were made for a much larger fits, everywhere you looked there, in some form or another, was the sag.; Even suits were being made larger, roomier they would say, for more comfort,  but here I can say this was not comforting to the eye at all. Everyone knew it, so some leading thinking designers kicked the baggy out and only went to the other extreme, now you have the very skinny pants, comfort was compromised sorely compromised. I must say, however, at times the eyes got some reprieve, but from the point of comfortable looking it hurt.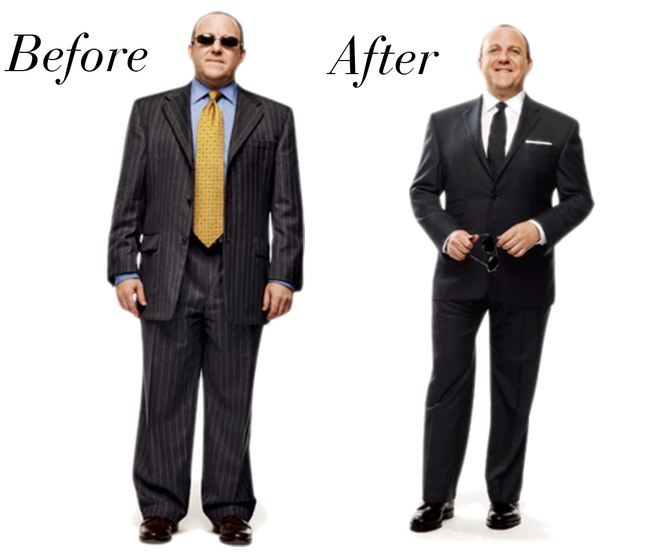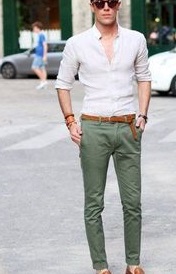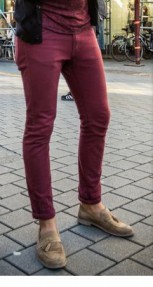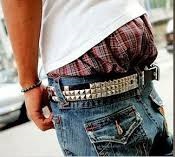 And yes this was, and, unfortunately, is in some places still, fashion. Out landish you say, well this loom influenced a great deal of normal ( so to speak ) men's fashion, ( may it die a never to return natural death ) The guy in the baggy suit on the upper left has this trend to thank for that. Thank gracious, trends gives us a chance yo suture our fashion foolish ways.
It is true that a men's  fashion movement is afoot, the picture you see above, is just, the voices of men, crying out for something different. So now you can observe designers trying to step into a new dimension, where men's fashion is concerned, as men rapidly move away from the traditional suit and: as the sole way of being well dressed. You can readily observe that more men are opting out of wearing a tie, even in some formal and or business situation. Indeed, there is an anti-tie movement,  and when you think about its quite necessary.  While I do believe the tie, like the scarf for women, should hold a place in the dress code, I think it should not be, all in all, in so saying the tie should be interesting, artistic, creative and distinctive, allowing the man to use it a tool of self-expression.
Another noticeable movement in men's fashion trend is the outspoken desire of many men to wear skirts. I, as you may know, a man dressed is all about this changing trend, and we embrace it wholly. Here however we call it The Manche, and this is where you will see in the very near future some major change in the world of men's fashion.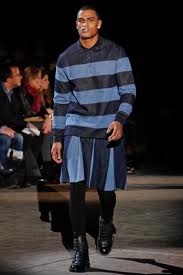 Thank you for stopping by. Please say your thoughts, leave a comment below.