If you think about it
Most people just don't think about men's fashion, or style, or aesthetic, or in general how he looks. Perhaps its because our culture, where men are concerned is for the most part steeped in business and as we know the business look is the suit s what its all about, from time gone by at present and I hope not necessarily time to come. So think about it, think about you, think about how you want to be perceived, by others in all the areas of your life and by that woman. If however you are reading this page you are already thinking about it, and if you have just stumbled here upon, then you are now indeed thinking about it. Now permit me to mention a few things to think about men's fashion.
Think about how you are feeling, when dressing, then how you want to feel, as clothes can give you the something extra, or truly take it away.
Think about the quality of your clothing, how they are hanging in your wardrobe, are they hung on plastic, wire or are they hung on wooden hanger? Men's cloth should be hung on wooden hangers.
Think about how your garments feel to the touch and on your skin while you are wearing them, do they give you a sense of luxury and  unmistakable quality? They should if your garments are made with natural fibers, such as cotton, wool silk, linen, and other natural blends. The difference between socks, or ties of silk and those of viscose and polyester is remarkable.  A proper men's clothing should always be made with natural fabrics.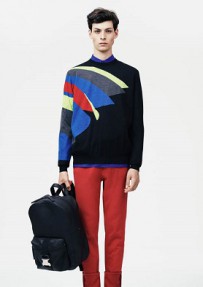 Think about adding more color, texture and versatility to your aesthetics. How this could be done is by thinking outside the mundane, seek out styles that are different, tastefully add an unexpected splash of color and you don't have to be gay to have this experience. There is nothing more appealing and sexy than a man, that reaches beyond the mediocre, to bring out true expression. of self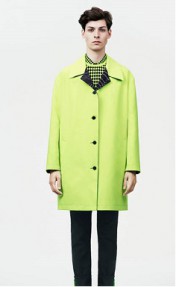 Think about accessories; use these for practicality. invest in one or  more  manbag , be sure that its made of genuine leather, preferably the finest. invest in at least three good watches,  and while you are at it, make them unique, remember they are as jewels,  and note; the word investment. like the dream car. Beautiful and interesting belts, shoes, wallets and hats, seek items that are unique and meaningful, in this way your investments are worthwhile.
Think about positive attention By engaging in a few of these thoughtful ideas, you will be pleasantly surprise at the positive attention you will receive from your peers, women and even your boss.
Think about asking a woman what she thinks and how she likes your style, be sure to ask a woman that actually thinks about men's fashion. You would be very surprised to know a large majority of women don't really think about men's cloths, usually because they generally think you don't  care, or because, they figure there is not much to think about, as they usually perceive men's clothes to be the same thing just in slightly different colors.  However when they see you in something different they are in love.
Think about checking out a book or two. Dressing the man you love and or Alan Flusser Dressing the man. While these are books that will enlighten anyone that has thought about men's fashion, know that they are speak much of the dress styles that are more classic, yet there is much to learn.
I hope you have fond some interest in this post and that you are left with a few things to think about men's fashion..
Please tell us what you think, and leave your comment below.
Thank you for stopping by.